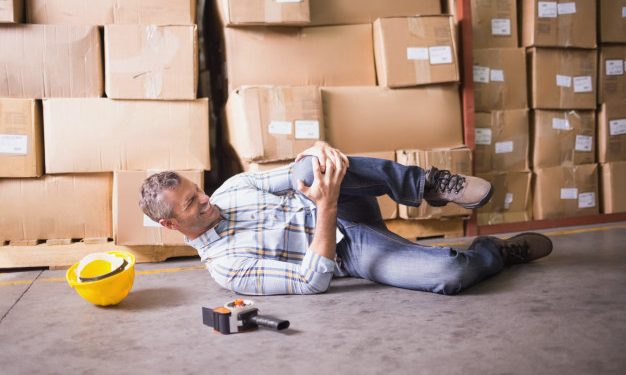 Have you ever seen somebody  slip and fall? Have you slipped and fell and pondered: How did that happen? While it may be the case that you weren't watching your step, it could likewise be that the floor was somewhat wet and super dangerous. Commonly, that is the situation.
Slip or Falls are in reality extremely unsafe. The most number of Non-Vehicular deaths in the globe are really caused by Slip and Falls. These falls can cause serious harm, particularly to  elderly individuals.  Injuries can be costly and in some instances cannot  be cured. By taking different measures these slips or falls can be anticipated.
There can be  many reasons behind the elusive floors and  no advanced science is required to figure it out. A portion of the explanations behind elusive floor are oil or other elusive synthetic compounds, microorganisms, or cleaning strategies which are not appropriate. The easy method  is to apply an anti-slip treatment to the floor surface to make it  slip resistant.
Organisations sued  due to somebody slipping and falling on their property will credit it to age, sexual orientation, obliviousness and mischance inclination among others, as their protection. Your loved ones are being injured  due to the slippery floor surfaces.
Numerous  large organisations are looking for solutions to avoid being sued for accidents that happen to individuals on their property because of slippery  floor surfaces. Indeed, even at homes, families are thinking about preventives to enable their homes to be a protected situation for family and visitors without the stress over slipping, stumbling and falling with broken bones or more regrettable injuries.
Floor Doctor has practical experience in averting  slip-and-fall accidents. Slip-and-fall injuries can be traumatic and/or life-changing, especially for  elderly and vulnerable citizens. Be that as it may, the truth of the matter is, both youthful and  elderly people are powerless to the great damage of slip-and-fall  injuries. However there are simple and  inexpensive steps that can be taken to decrease the probability of terrible injury. Keep in mind, after a fall occurs, it's too late to engage in slip-prevention. The time to prevent a fall is before it happens!
With Floor Doctor's anti-slip floor treatment, you can decrease the likelihood of slipping on your floors with our different slip resistant solutions professionally mixed for each type of flooring, whether ceramic, porcelain, quarry tile, granite, marble, travertine, limestone, concrete, and others to give you  excellent results. Our strategy allows 'excellent' traction on wet flooring and, the  great news is,  the anti-slip treatment won't affect the stylishness of the  floor surface.
We have the best well-trained operators to assess floor safety needs to assist with compliance with OH&S, building codes and Australian Standards using an ASM 825 Digital Slip Meter.
Floor Doctor implements the most advanced anti-slip products and services available in the world including anti-slip floor treatments, tactile for the visually impaired, non-slip stair nosings and slip resistant concrete sealers. We provide on-going advice and maintenance through our Maintenance program. We provide cost-effective anti-slip floor safety solutions combined with helpful, friendly and efficient service.
We  offer several services  including Anti Slip Tile Treatment, Anti Slip Tapes & Paints, Slip Test Registered Readings AUS/NZ Std, Commercial Maintenance Cleaners, Anti Slip Metal Stair Edge Nosings, Anti Slip Mats, Tactile, and Strip & Sealing All Hard Floors. We also provide Ongoing Maintenance Programs, Stripping & Sealing of Hard Floor Surfaces, Tile & Grout Cleaning and High Pressure Waterblasting for External Cleaning. We  give 2 years written warranty for Anti-slip Treatments (conditions apply).  The best part is the treatment is simple,  inexpensive and gives great results.
Call us on 1300 796 478 or email us at floordoctor@optusnet.com.au now for more information.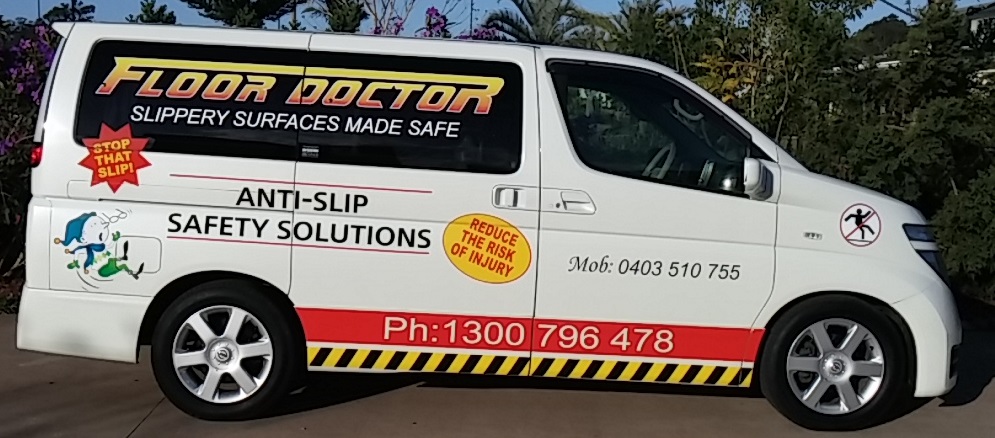 https://floordoctorqld.com.au/wp-content/uploads/2018/04/slider-final-pressure-e1523863920770.jpg
497
763
webmaster
https://floordoctorqld.com.au/wp-content/uploads/2018/04/final-logo-3-black-bg.jpg
webmaster
2018-06-11 00:39:55
2018-06-28 07:29:17
Why Choose Floor Doctor?