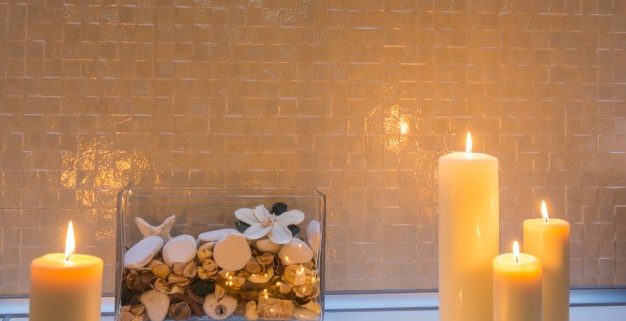 Our premier day spa has been used and loved by our customers for over a decade and we are proud to have created a warm and friendly environment where everyone who enters feels relaxed and ready to enjoy a day of rest. For the safety of our clientele, we take great care in ensuring we adhere to every aspect of Occupational Health and Safety building codes and Australian Standards within our buildings and facilities, and have them regularly checked accordingly. So when the changing room floors and the swimming pool surround was flagged up as potentially having some cause for concern we immediately consulted Floor Doctor, a well respected anti slip floor company in the Sunshine Coast for support.
The operators at Floor Doctor assessed the safety of the potentially hazardous floors in question and did a slip test registered reading. They found that the tiles were indeed falling into a lower slip resistance classification than they should have been and that work was required to bring them up to standard right away.
We were assured that the job would not take too long so we booked them in and shut down these particular areas overnight whilst the work was being done. We were very pleased to have this option rather than closing the pool and changing rooms off during the day which would have caused great disturbances to our business and the enjoyment of our clients.
Overnight Success
Over night, the guys at Floor Doctor, this fantastic anti slip floor company in the Sunshine Coast, used their highly respected anti slip products to bring our spa's aquatic facilities back in line with OH&S standards and you really could tell the difference once the work had been done!
Before booking in the work, we asked whether they could do a couple of other jobs whilst they were there and, like true professionals, they were happy to assist. We requested that they lift a few of the original tiles and place in some tactiles for the benefit of our visually impaired clientele as well doing a general high pressure cleaning of the remaining pool floors, both internally and externally, to lift the look, feel and hygiene of the whole facility.
Fresh and Safe
We were thrilled with the result as the pools looked bright and fresh the next day and even though the added friction from the new slip resistant tiles was only a subtle change to how it felt before, a couple of our older clients mentioned to our girls at reception how much better the flooring felt to walk on, which was a fantastic result!
We are extremely pleased that we went with this local, friendly and professional anti slip floor company in the Sunshine Coast. Floor Doctor are now continuing with an ongoing monitoring program with us which includes regular floor resistance checks and a comprehensive cleaning schedule. So now we are not only offering our customers the best service we can offer, and in beautiful hygienic surroundings, but we are also keeping them safe from dangerous slips, trips and falls, which is so importance to us. Using this anti slip floor company in the Sunshine Coast has given us a real peace of mind and we wouldn't go anywhere else!
https://floordoctorqld.com.au/wp-content/uploads/2018/11/spa-salon-decoration-detail_1385-278.jpg
579
626
webmaster
https://floordoctorqld.com.au/wp-content/uploads/2018/04/final-logo-3-black-bg.jpg
webmaster
2018-11-12 07:16:56
2021-07-13 13:29:27
Anti Slip Floor Company In the Sunshine Coast Gave Us Peace Of Mind